Digital Marketing Consultant in Melbourne for Small business
As a Digital Marketing Consultant in Melbourne, I help small businesses increase brand awareness with personalise marketing plan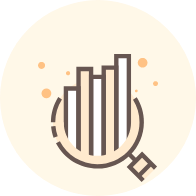 Research & Analysis
In first step I research and analyze all the data of your website and analyze competitor's data to find best strategy.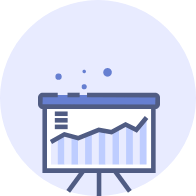 Marketing Strategy
Step number two is to make marketing strategy that help your business grow
Business Growth
Sky is the limit how far you want to go. Are you looking forward for 100% growth or 500% growth. How far we work together it's totally up to you.
Why Choose me for digital marketing consulting service in Melbourne?
I can help you boost your conversion rate
1. My Goal is to see your business growing.
2. I love what i do, so you'll be the one getting benefit of that.
3. Doesn't matter which business you are in, I can work with all kind of businesses.
4. I have more than 10 years of experience in marketing.
All kind of marketing solutions for you
Analytics
The systematic computational analysis of data or statistics. All the data from google analytics to make more effective strategy.
PPC
In a PPC campaign, you pay Google however much you wish to have them list ads for your site at the top and right of the organic search listings. When someone clicks on your ad, you pay the current Cost Per Click (CPC) from your budget.
Content Marketing
It's the marketing of a business or brand through the sharing of educational, entertaining, or insightful information that will ultimately help readers improve their lives.
SEO Optimization
SEO is a marketing discipline focused on growing visibility in organic (non-paid) search engine results. SEO encompasses both the technical and creative elements required to improve rankings, drive traffic, and increase awareness in search engines.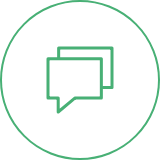 Social Media Marketing
Social media marketing (SMM) is a form of Internet marketing that utilizes social networking websites as a marketing tool. The goal of SMM is to produce content that users will share with their social network to help a company increase brand exposure and broaden customer reach.
Website optimization
Website optimization is the process of using controlled experimentation to improve a website's ability to drive business goals. It includes A/B testing to experiment with variations on pages of the website to determine which changes will ultimately result in more conversionse.
Get more customers for your business
Reach new heights with my innovative strategy and digital marketing services, designed to help you get more leads and grow.
Ut enim ad minim veniam, quis nostrud exercitation ullamco laboris nisi ut aliquip ex ea commodo consequat duis aute irure dolor in reprehenderit in voluptate velit esse cillum dolore eu fugiat nulla pariatur.
Marketing Consultant is an invaluable resource for any business looking to create a strong digital marketing strategy. With their knowledge and experience, they can provide tailored solutions and help you develop the right marketing tactic to reach your desired audience. A marketing consultant will be dedicated to ensuring that the client's objectives are achieved, from planning to implementation. They can also provide expertise in SEO, copywriting and content creation, as well as helping clients make the most of their social media presence. Their dedication to improving your digital presence will ensure that your message reaches the right people, so you can get the best return on investment. With a good marketing consultant in Melbourne by your side, you will have access to all the tools and resources you need to succeed online.
I can help businesses reach their goals and objectives by offering expertise and guidance. I have experience of working with businesses online for years, so I know what it takes to get results. Whether you are trying to achieve sales targets, increase website traffic, or build brand awareness, I can help your business reach its desired outcomes. Furthermore, my flexible approach helps me understand your unique business needs and customise solutions that work best for you.  you will be able to get the most out of your digital marketing efforts with an experienced professional who have years of working experience in the industry. I can provide a range of services, including:

• Developing and implementing marketing strategies
• Analyzing customer data to identify trends and opportunities
• Designing and managing effective digital campaigns
• Creating content that resonates with your target audience
• Optimizing websites for better performance
• Growing your social media presence
• Generating leads through email marketing
• Developing customer relationships, loyalty programs, and more.

No matter what your business goals are, I am confident that my skills and experience can help you reach them. So don't hesitate to contact me if you need help achieving success.
If you are a small business owner or entrepreneur trying to stand out in the ever-crowded marketplace, there are some ways to make your presence felt. Firstly, build a new website tailored to your business that will help potential customers find you more easily. Secondly, create effective marketing campaigns designed to target your specific customer base and make sure they know who you are. Investing in paid advertising can also be beneficial, while using social media platforms such as Facebook and Instagram can also help spread the word about your company. Finally, stay informed on industry trends and keep an eye out for new opportunities that could help boost your visibility and make you stand out from the competition.
How to do digital marketing for real estate. | Ways realtors can use Digital Marketing to boost sales When it comes to buying or selling a property, the real estate
Do you Wanna take your business to next level?
Let's Talk